Ryan's Case for Smiles has so much to celebrate in 2023. When Cindy Kerr, our founder, created the first pillowcase for her son Ryan, she could never have imagined it would spark a movement that would inspire thousands of volunteers and donors to get involved. Here we are 15 years later, so proud of what we have accomplished as an organization and grateful to our supporters for their generosity that makes it possible. Help us celebrate by purchasing a raffle ticket! Check back often, new items coming!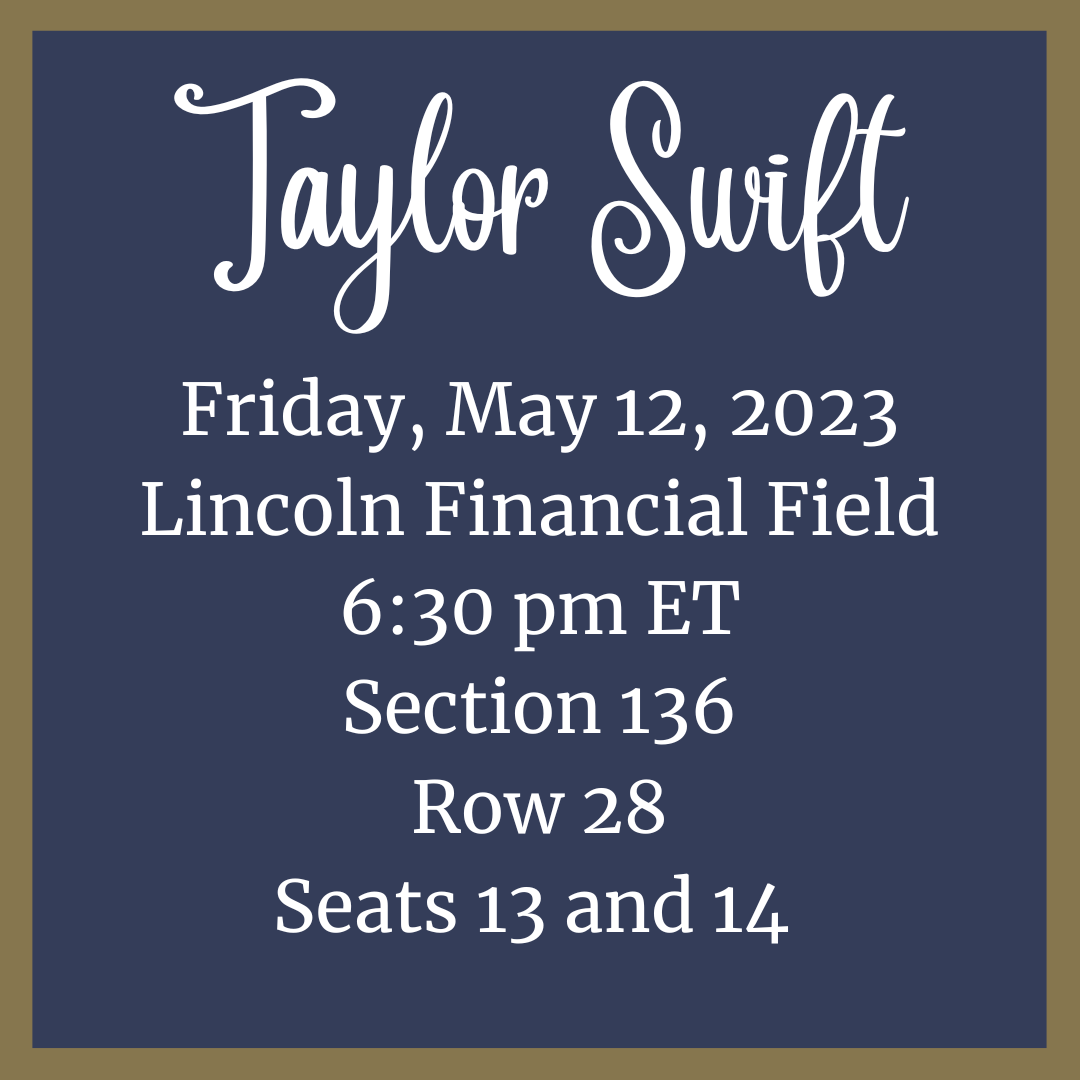 If you were one of the people left empty-handed when Taylor Swift concert tickets went on sale, there's still hope you could see the pop superstar live while supporting Ryan's Case for Smiles' mission of helping children faced with a life-changing illness or injury "feel better to heal better"! 
Purchase a raffle ticket for a chance to win
2 tickets to Taylor Swift in concert!

$50 Per Raffle Ticket/Chance to Win
*Winner will be drawn at The Sky's the Limit on Thursday, April 27, 2023
*Winner does not need to be present at The Sky's the Limit to win
*Winner will be notified via phone on Friday, April 28, 2023
The Sky's the Limit
Thursday, April 27, 2023
6:30 pm – 9:30 pm ET
Philander Chase Knox Estate
151 Library Lane Malvern, PA 19355
Help us celebrate 15 years of service by making a donation today!
Ryan's Case for Smiles started with a simple goal: to create and distribute whimsical pillowcases that give children with cancer and other illnesses an emotional boost and remind them that they are not defined by their illness. Today, our programs have expanded to include the child's entire family to help them cope and avoid the long-term emotional trauma of a child's illness. Our primary programs include:
Delivering pillowcases to children staying in local hospitals;
Offering caregivers evidenced-informed resources to help minimize family trauma through CopingSpace.org;
Helping siblings cope with their feelings and reduce long-term emotional impact through our Coping Boxes;
Offering an interactive, digital experience to help teens and pre-teens (ages 11-16) navigate and cope with the many challenges of having a brother or a sister with a life-changing illness or injury.