THE GIFT OF TIME
Help children and families cope with the traumatic stress of illness and injuries by donating your time. The secret to our success is the strength of the thousands of volunteers around the world giving their time to help kids feel better to heal better. We want you to join our team! It is not about money, it is about making a difference.  Working together we can accomplish even bigger things.
SEW A PILLOWCASE
We can't get enough bright, cheery pillowcases. It is easy to do and only takes a few minutes. Click below for simple and fun instructions for creating your own whimsical pillowcase:
***It is important to wash the fabric before sewing pillowcases and please do not use scented detergent or dryer sheets.  Once completed, pillowcases will be packaged by chapter coordinators and prepared for delivery to partner hospitals.*** Please be sure to include a note with your name and address so we can thank you properly.
What kind of fabric can I use to sew pillowcases?
Fabric needs to be 100% cotton. Please do not use fabric with glitter.
Remember to use fun, colorful novelty prints!
Check with local coordinator for local hospitals specific requirements. For example: some hospitals do not allow flannel and red pillowcases tend to bleed. Some hospitals also do not accept holiday themed pillowcases.
We do not accept 'No-sew pillowcases'. See Pillowcase Guidelines for full list of guidelines.
MILES OF PILLOWCASE SMILES
Throughout the month of September each year, Ryan's Case for Smiles hosts a Miles of Pillowcase Smiles campaign. The goal is to complete a minimum of 40,000 pillowcases, one for each child in treatment for cancer.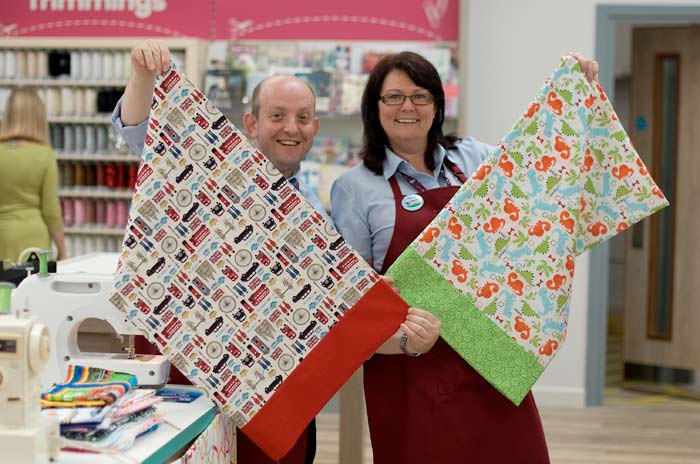 Affiliated Distributors, October 2023
Gather your crew and get ready for a team bonding experience with a philanthropy twist! Each corporate team building event is custom tailored for your organization, helping to strengthen collaboration between team members while giving back to the local community. Participants will engage in activities that promote stress reduction and camaraderie.  Whether your team chooses to sew pillowcases, create Coping Boxes (shown) for siblings or both, a rewarding time will be had by all who participate.  For more information click here.
HOST AN EVENT
We would love to partner with you to host a successful philanthropy event to support us in helping kids feel better to heal better. There are many ways for individuals, schools and businesses to get involved. Please contact us to get your event started.
Host a Facebook Fundraiser for your birthday
Miles for Smiles Run
PajamaThon (dance marathon)
Wall of Smiles
Jeans Day
Bag Bingo
Sports Tournament
Poker Night
Talent Show
Bake Sale
Change collection jar at your school or business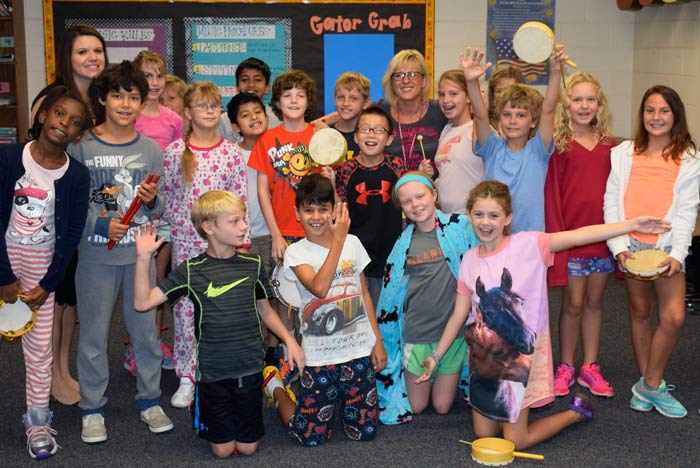 DONATE
We can't do anything without you. Please help us support kids to feel better, to heal better.
Sadly the stream of sick children never ends, while the costs of fabric and materials have tripled over the past few years. Like so many across the country, volunteers have struggled with job losses and economic hardship, making it more difficult for them to continue to donate pillowcases. The average cost of a pillowcase is $11.00 (as determined by auditors Torrillo & Associates, LLC). Individual donations and grants from organizations have helped defray some of the costs but we have found we cannot continue to meet the needs of the children without additional funding. If you would like to make a contribution, please click the Donate button below. For information on how to make a gift of stock or appreciated mutual fund shares, please click here.