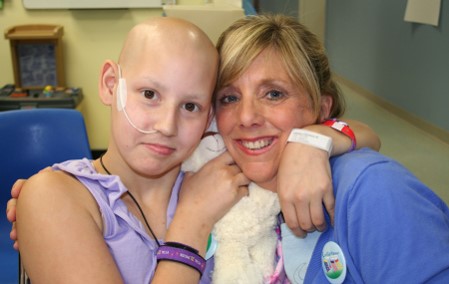 Help preserve Cindy and Gavin Kerr's legacy by making a donation today!
We hope you will join us for our The Sky's the Limit event on Thursday, October 7th at the Duportail House in Wayne, PA. Our event will celebrate Cindy and Gavin Kerr's 14 years of dedication to Case for Smiles and honor Ryan Kerr's memory.  Cindy and Gavin are stepping down from their day-to-day executive roles but that doesn't mean that they won't be an integral part of our work.  Cindy and Gavin channeled their grief into an extraordinary mission that has changed the lives of so many children and their families.  With your support we can reach even more families and enhance and grow the traumatic stress programs offered by Case for Smiles. Cindy and Gavin always strived to "do more".  Help us to "do more" for the children and families we serve and preserve the Kerr's legacy.
"The sky's the limit!"
Ryan's Case for Smiles started with a simple goal: to create and distribute whimsical pillowcases that give children with cancer and other illnesses an emotional boost and remind them that they are not defined by their illness. Today, our programs have expanded to include the child's entire family to help them cope and avoid the long-term emotional trauma of a child's illness. Our primary programs include:
Delivering pillowcases to children staying in local hospitals;
Offering caregivers evidenced-informed resources to help minimize family trauma through CopingSpace.org;
Helping siblings cope with their feelings and reduce long-term emotional impact through our Coping Boxes;
Offering an interactive, digital experience to help teens and pre-teens (ages 11-16) navigate and cope with the many challenges of having a brother or a sister with a life-changing illness or injury.
HOPE CHAMPION
REBECCA PECK
in memory of John Harvey Stroop