HOSPITALS
Banner Cardon Children's Medical Center
Phoenix Children's Hospital
Banner Children's at Thunderbird Medical Center
Scottsdale Shea Medical Center
Banner Ironwood
DROP OFF SITES
Modern Quilts, Phoenix

Arizona Quilts, 

Surprise

Sewin' Asylum, Sun City
News & Events
We are happy to announce that two (2) monthly sewing groups are available for scheduled monthly gatherings!!!! Please see details below.
 Arizona Quilts, every 3rd Thursday, from 9:30 a.m. to 1p.m.   
Corte Bella Country Club, every 1st Wednesday, from 1p.m. to 4p.m. 
Seating is limited at both events!  
Please RSVP to JoAnn at CASES4SMILESAZ@OUTLOOK.COM if you want to reserve a seat!  Don't delay! Thank you!!
Frances Chenoweth is 94 years young!  Thanks to Frances, her son and daughters-in-law, our Phoenix Chapter has gained a new family of volunteers who help us provide comfort  and support to children and their families in the area!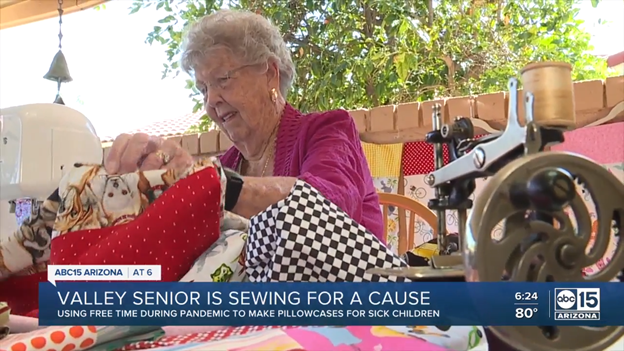 Click here to watch the video!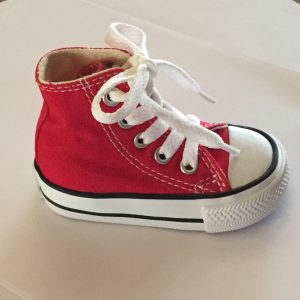 Note from a Patient
"Thank you for the great pillowcase.  I love the sharks and bright colors on it.  I have it on my hospital bed.  It makes me smile!  When you have time, please make me some more."   Matthew, age 6