Please Join Us Today in Building Resilience and Sharing our Mission!
Ryan's Case for Smiles has focused on building resilience and providing emotional support to families facing life-changing illnesses since our founding in 2007. Staying true to this mission, Case for Smiles has responded to the challenges of COVID-19 by being adaptive and creative so we can continue to serve our families and be a stronger and more resilient organization on the other side of this crisis.
Through an exciting partnership with Bayada Home Health Care, we have redirected our tremendous network of volunteers to be the helpers the world needs, sewing and donating 5,000 masks for nurses providing in-home health visits. Collectively, Case for Smiles volunteers across the country have sewn and donated more than 27,000 face masks!
We are also excited to announce our first annual Miles for Smiles Virtual Wellness Challenge to support wellness and build community and togetherness, kicking off on Sunday, May 10, 2020 (Mother's Day). We understand the critical connection between mental and emotional wellbeing and physical health and want to share that message with as many individuals and families as possible during this challenging time.
So on Giving Tuesday Now, we invite you to join us in our mission of helping kids feel better to heal better. Please consider a donation, or signing up today for our Miles for Smiles Virtual Wellness Challenge!
Miles for Smiles Virtual Wellness Challenge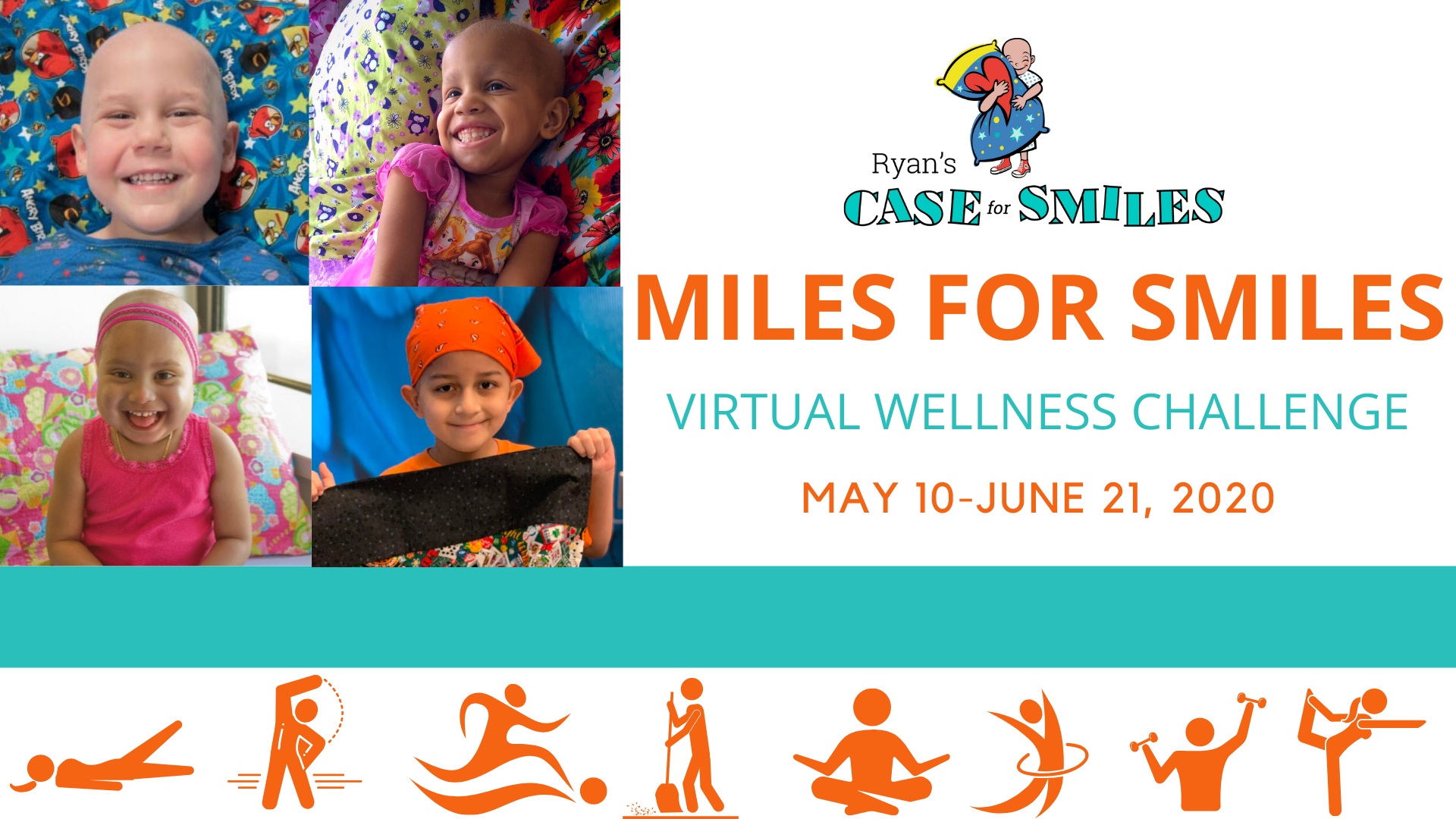 Miles for Smiles Virtual Wellness Challenge
     At a time when so many are isolated and adapting to the challenges of COVID-19, we want to share our mission of building resiliency and hope as we strengthen community, forge new connections, and most importantly, bring SMILES to the thousands of children and families we serve who inspire us with their courage in the face of cancer and other life-changing illnesses.
     While so many of us are separated from the ones we love most, our Wellness Challenge is the perfect opportunity to connect with friends, families, colleagues, and neighbors in a fun and easy challenge to practice self-care and promote your personal wellness.
     Whether you are a runner, walker, biker, yogi, amateur chef, or master sewer, all are encouraged to join in the fun. The only "rule" is to select activities that bring you joy and relaxation.
Sign-up starts today!
Challenge runs for 6 weeks
From Mother's Day (May 10th)
Thru Father's Day (June 21st)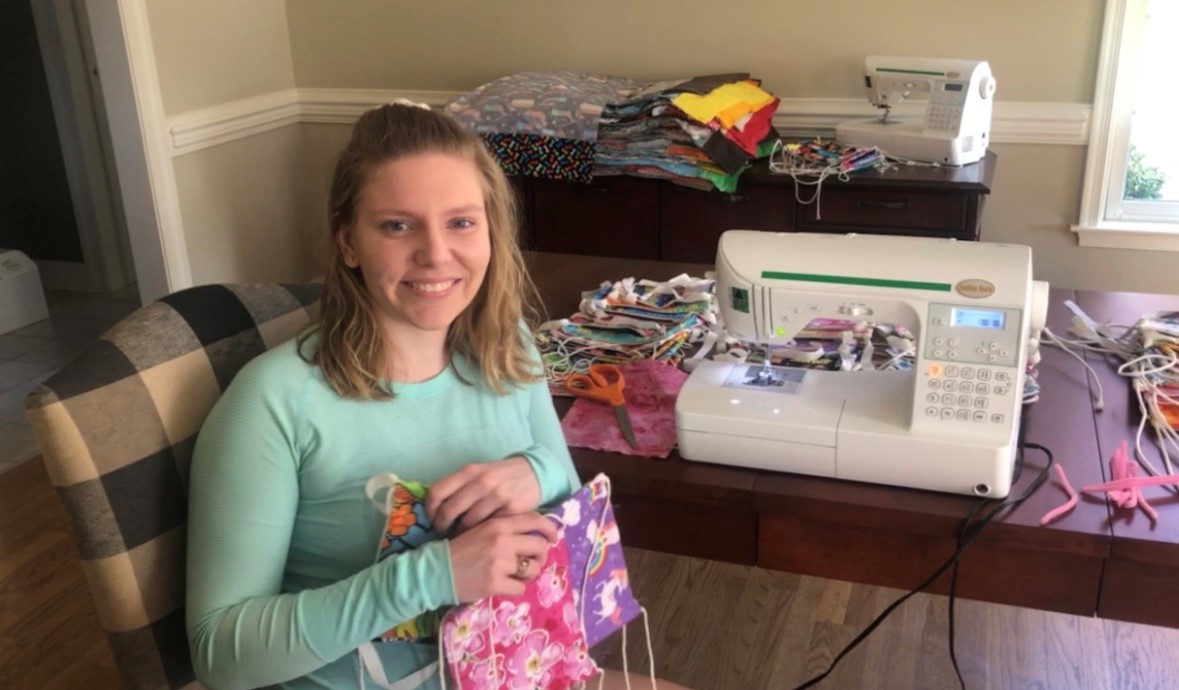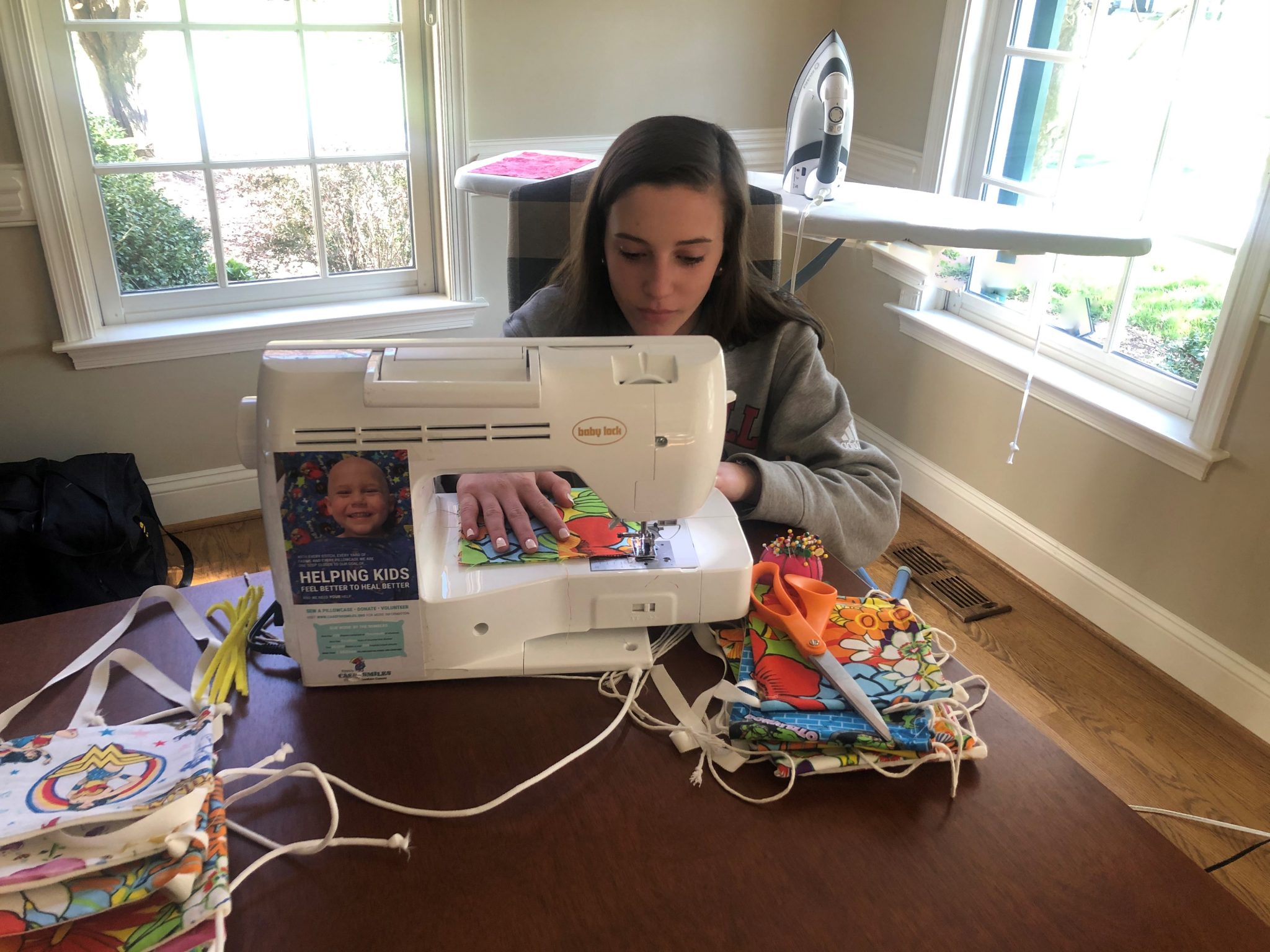 MASKS
     Case for Smiles has been busy nationwide responding to the coronavirus pandemic by handcrafting masks.  Our chapter volunteers have been sewing masks for hospital partners, corporate partners, nursing homes, first responders, hospice facilities, the national guard, homeless shelters, community organizations, friends and family.  As of May 1st, almost 27,000 masks have been sewn from pillowcase scraps and donated to healthcare organizations.
Case for Smiles proudly responded to an urgent need from BAYADA Home Health Care whose nurses provide in-home care to pediatric patients. On April 27, we donated and delivered 3000 masks to BAYADA who will distribute them to their nurses nationwide.
Our BAYADA delivery also included 42 coping boxes, which are filled with fun stress-relieving activities, for nurses to share with their families (their patients and their own).
Chapter volunteers remain very engaged. Many continue to sew pillowcases in preparation for delivery to hospitals once the ban is lifted. Others work tirelessly, to craft masks for their local communities.
To learn more about or help with the Philadelphia/BAYADA mask project, click here.