HOSPITALS
• DMC Children's Hospital of Michigan
• St. John Hospital
• Beaumont Children's Hospital, Royal Oak
• Ronald McDonald House
• Camp Kesem
DROP OFF SITES
• The Water Lilly, Algonac
• Decorative Stitch, Shelby Twp.
• Guildcrafters Quilt Shop, Berkley
• Fabric Affair, Troy
• Sew Many Things, Clinton Twp.
• Time Remembered Quilting, Macomb
• Sandy's Sew and Vac, Dearborn and Livonia
• Calla Lilly, Port Huron
• Sewing Products
•Second Street Quilt Shop, Rochester
NEWS & EVENTS
WELCOME TO THE DETROIT CHAPTER PAGE
WE HOPE YOU WILL JOIN US IN HELPING CHILDREN FEEL BETTER TO HEAL BETTER!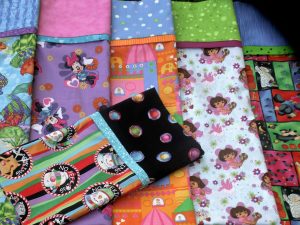 OUR 10th ANNUAL MOPS SEWING EVENT  
Saturday, September 14th
9:00-3:00
Registration begins at 8:30 am  
Place:  Trinity Lutheran Church  45160  Van Dyke, Utica 
R.S.V.P Beginning 8-15-19 through 9-1-19  to Sue Ellen  at  caseforsmilesdet@yahoo.com 
Space is limited
On Saturday, September 14th the Detroit Chapter of Ryan's Case for Smiles will be joining in with Chapters across the United States and Canada for our annual "Miles of Pillowcase Smiles" sewing event to bring smiles to our sick children.  Donations of 100% cotton children's novelty fabric in 1 yard increments would be greatly appreciated if attending.
The Detroit Chapter's goal is to provide one mile of pillowcases (2,112) in the month of September for our worthy cause.  We have chosen the month of September for our national event as it is Childhood Cancer Awareness month.
Tuesday, October 8th
Clinton Township Senior Center
8:30-2:00
Join us for a day of sewing, ironing and packaging pillowcases for our children.  Please call the Senior Center for further details and registration.  586-286-9333  Space is limited.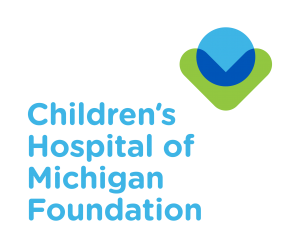 Thank you to the Children's Hospital of Michigan Foundation for awarding our chapter a grant this year. Their generous support has helped to fund our local efforts, bringing comfort to the children who receive our pillowcase at the Children's Hospital of Michigan.
CURRENT NEWS
Thank you to all who have supported us this past year. We have seen some new faces this year and I welcome you with open arms!  I am very proud to tell you in 2018 the Detroit Chapter provided 5,195 pillowcase smiles to our sick children.  The Detroit Chapter has delivered a total of 46,038 pillowcases to our children.  Our goal for 2019 is to reach a total of 50,000 pillowcases delivered.  Please help us to reach our goal….donate a pillowcase now!
A SPECIAL THANKS GOES OUT TO THE AMERICAN SEWING GUILD PORT HURON NEIGHBORHOOD GROUP FOR HOSTING A SEWING DAY PRODUCING 175 PILLOWCASES ALSO THE CLINTON TOWNSHIP SENIOR GROUP FOR HOSTING A SEWING DAY IN APRIL COMPLETING 573 PILLOWCASES!   
SO YOU WOULD LIKE TO HELP BUT JUST DON'T HAVE MUCH TIME!  HERE'S A VERY EASY WAY TO DO SO!
Ryan's Case for Smiles-Detroit Chapter is part of the Kroger Community Rewards program.  First and foremost it does NOT cost you a cent!  Kroger makes the donation.  All you have to do is go to Kroger.com and after you sign in click on "Community Rewards".  It will ask for the first 3 letter of the organization…please put in "cas".  It will then show all the organizations that begin with these letters…..Scroll down until you come to Ryan's Case for Smiles-Detroit Chapter and click on it.  THAT'S IT!  You are registered to help us!  Each time you shop at Kroger, whether it is a little or a lot, Kroger will make a donation to Ryan's Case for Smiles.  This DOES NOT in any way affect your total bill.  It is so easy!   On the bottom of your receipt it will say "at your request, Kroger is donating to RYAN'S CASE FOR SMILES – DETROIT CH."  Our most recent donation was $200.10 with 35 signed up.
A RECENT THANK YOU FROM A CHILD RECEIVING ONE OF OUR PILLOWCASES…..
I love the pillowcase that I got while I was in the hospital.  I was having a really rough day because I really didn't like the medicine I was having to take because it stung my throat and I was in a lot of pain after my brain surgery.  I was really having a hard day.  Then the nurse told me I got to pick out a pillowcase.  That made it a lot better.  And then I found a pillowcase with horses on it!  That made it AWESOME!  Horses are my very favorite animal and I love to sleep on this pillowcase every night.
Thank you so much!
Love, Elizabeth
DELIVERY TOTALS:  2019
JANUARY  276
FEBRUARY 209
MARCH  309
APRIL 
MAY 
JUNE  
JULY  
GENTLE REMINDERS
BEFORE starting your pillowcase project please contact me for our specific guidelines that our hospitals have set forth for us to follow.  They are different for each Chapter.   caseforsmilesdet@yahoo.com
Please wash your fabric before you cut your pillowcase pieces out.  This is so important.  We check each and every pillowcase that we receive before it is delivered to our hospitals and find that MANY have not been washed.  We then have to wash them, re-iron and repackage them.  Many times they have to be taken apart and re-sewn because of the shrinkage of the two different fabrics used. That is a lot of extra work for our volunteers that can be prevented if you wash your fabric before it is cut. Most important, unwashed fabric has a sizing on it that can be an irritant to the child's skin.
Please use child friendly novelty prints (for the case) and a coordinating fabric for the border.  (see sample picture above)  Pillowcases that are not suitable for children will be donated elsewhere.  We want ALL of our donated cases to go to our sick children.
When dropping your finished pillowcases off at one of our drop off sites please include your name, address and confirmation that the fabric has been washed.
THANK YOU FOR YOUR INTEREST AND PARTICIPATION IN OUR PILLOWCASE PROJECT
                          CHECK US OUT ON FACEBOOK FOR CHAPTER NEWS AND UPDATES
                                             HELPING KIDS FEEL BETTER TO HEAL BETTER!
HAPPY SEWING!
Sue Ellen – Detroit Chapter Coordinator