PHILADELPHIA UNION PARTNERS WITH RYAN'S CASE FOR SMILES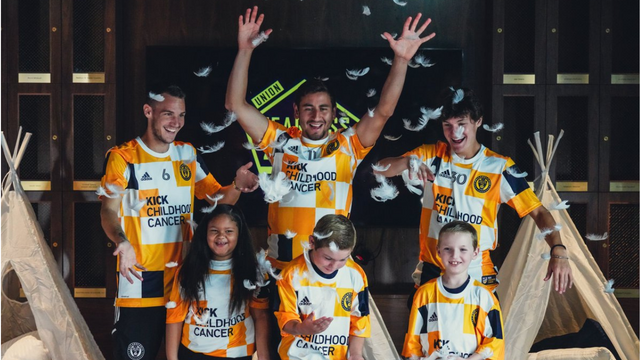 KICK CHILDHOOD CANCER PAJAMA PRACTICE INITIATIVE
Plan a Pajama Practice Benefiting Ryan's Case for Smiles
The Philadelphia Union has partnered with Ryan's Case for Smiles to offer prize incentives to soccer teams who host a
day where your team wears your pajamas to practice benefiting our mission!  For more information, contact Cindy at Cberalcher@caseforsmiles.org.
Planning a Pajama Practice requires 4 simple steps:
Set the Date
Spread the word
Collect Donations
Wear Your Pajamas to Practice
It's that EASY!
 Start planning your event today!
Philadelphia Union Prize Incentives offered for events held between
SEPTEMBER, 10th and SEPTEMBER 30th!