COORDINATORS
Linda Armour and Maggie Katz
HOSPITALS
Ronald McDonald House of Albany
Albany Stratton VA Medical Center
Albany Medical Center Children's Hospital
Double H Ranch, Lake Luzerne
Camp Erin – Albany Community Hospice Bereavement
NEWS & EVENTS
Welcome to our Chapter. We hope you will join us in helping children feel better to heal better.
Upcoming Events:
We will be scheduling our 2020 events soon.  Keep checking back here to find a pillowcase party near you.

Ms Tarello's 7th grade students at Oliver Winch Middle School in South Glens Falls are having a great time making pillowcases for the Albany Chapter.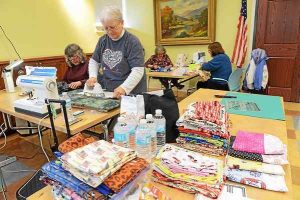 We had so much fun sewing recently at Saugerties Library. Check out the photos and article from the Daily Freeman News here.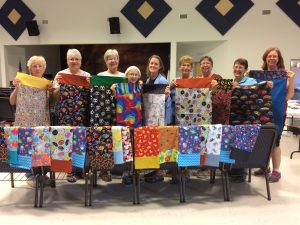 Annual September pillowcase party at the Duanesburg Reformed Presbyterian Church.  10 volunteers, 5 hours, 1 great lunch = 70 pillowcases.  Fun was had by all.